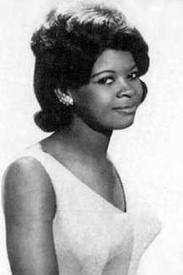 The Soul Queen of New Orleans!

Irma Thomas and The Professionals
What a night! The crowd went wild for Irma from the time she started singing back stage with a wireless mic to her leaving them screaming for more... and she paid them back ten fold. I had a blast listening to this tape, oh, by the way this is one of those weird tapes where I had a mic (
Shure sm 57
) sitting on the balcony going into one channel and the other channel is the board mix, so this sounds best in stereo or else it gets too boomy...Anyhow Irma spent two nights at Nightstage doing two shows a night with her eminent eight piece backing band
The Professionals.
 Irma Thomas had just released her album
The Way I Feel
on Cambridge's own
Rounder Records
. She played a bunch of songs off that album as well as some of her older classics penned by herself
Alan Touissant
,
Otis Redding
, 
Jerry Ragovoy
 and others.
Irma Thomas is still touring, go to her
concerts!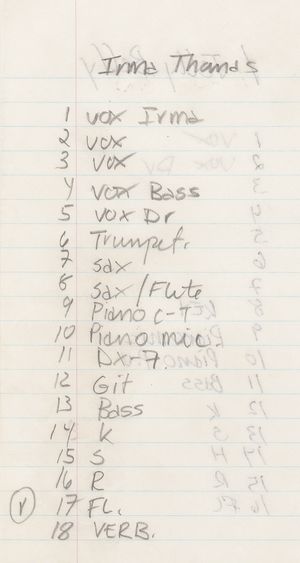 Read about Irma
here
 or
here
Buy her music
here
Lawrence Weber
Trumpet + vox
Neil Ricks Trumpet/Flugel horn (spelling? info needed!)
Johnny Dancy Saxophone + vox
Joe Saulsbury
 Saxophone + Flute
Kim Philips
Piano +Keyboards
Wilbert Widdow
Drums
Harald Scott
Bass
Leroy Aych
Guitar