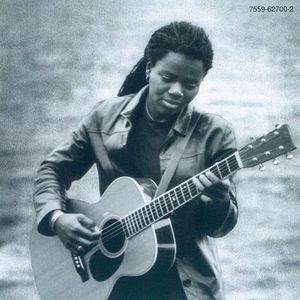 7.7.2011 Sorry folks, this concert is no longer available due to lack of permission from her legal staff.

Update, thanks to Aurelie@
About Tracy Chapman for a setlist


What a gem this concert is! I worked with
Tracy Chapman
a couple of times before the release of her brilliant self titled debut album
Tracy Chapman
 on
Elektra Records
.
Just months later her career skyrocketed after the albums release and her subsequent performance at
The Nelson Mandela 70th birthday
tribute concert at
Wembley Stadium
.
On this show she was opening for
Jessie Colin Young
 and Tracy had just come back from LA where she had finished recording her debut album. She was talkative and incredibly charming during this performance for her home crowd in
Boston
. I think it was this night that I was introduced to her new manager
Elliot Roberts
, I couldn't help but ask him if he was indeed the Mr. Roberts of
Bob Dylan
and
Neil Young
fame, and indeed he was. No doubt Tracy was at this time heading places. I also remember an incident where Tracy had just recieved a new guitar with a built in pickup and when the show started the volume on her guitar was turned down so I had to make my way down from the balcony, through the crowd and on to the stage to turn the volume up with Mr Roberts frantically waving his hands. I can't hear that on this recording though..it might have been on a later date that I believe could have been in May 1988. Anyhow enjoy this brilliant songwriter from a truly memorable night back in 1987.

Buy Tracy Chapman's music
here


Read about Tracy Chapman
here


Oh, and check out the lineup at Nightstage that week!