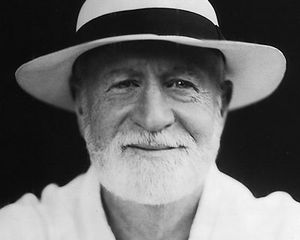 "The man's voice was heaven. So cool, so decisively hip... Mose was my man. I felt him to be the epitome of restrained screaming power."
Pete Townshend
Ahhh Mose!
Mose Allison
is more than a legend he's a totally original musician, songwriter and performer still going strong at the ripe young age of 84.
His songs have been covered by Van Morrison, John Mayall,
The Who
,
The Clash
, Eric Clapton, the Yardbirds, Elvis Costello and
Bonnie Raitt
, but his own rendition's outshine them all. I caught one of his shows a couple of years ago at the
Iridium Jazz Club
on Broadway in NYC with my sweet
Kari Slaatsveen
, Mose played solo and was great both lyrical and nimble.
On this show from Nightstage he performed with a trio. I remember Mose being very friendly and also very concerned about his sound. I miked the
Kawai Baby Grand
with a couple of my own mics that I still own
Shure Sm 81's
and Mose asked me to back them away from the sound board to achieve a fuller sound, so I did, it did add more cymbals and bass in the piano mics but who am I to argue? He's the man. 
Enjoy this great show and catch him while he's hot on a stage
near you
!
Read about Mose
here
Buy his Music
here
Arvin Scott
drums
Dave Clark
Bass
gee, I spelt his name wrong on the
old Maxell cassette
....