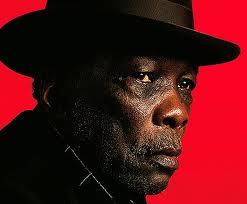 John Lee Hooker
,
David Maxwell
and The Pleasure Kings with special guest
Peter Wolf
rocked the boat at Nightstage New Years eve 1987!
I had another band Down Time on my stage plot so I guess they must have opened. Anyhow. It was a special night for me, I've been the proud owner of John Lee Hooker albums ever sine I was a teenager, so I was indeed starstruck...
David Maxwell
a Boston based piano player put a band together for the evening, the rhythm section was
Duke Robillards
old band
The Pleasure Kings
. I'll leak them at a later date...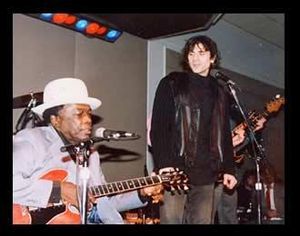 Hooker & Wolf at Nightstage
John Lee brought
Peter Wolf
of Boston's own
J Geils Band
fame up for a number, Peter Wolf has released some great solo albums in recent years by the way. Check them out. Also almost in the same breath I have to mention I saw J.Geils open up for The Rolling Stones in
1982
in Gothenburg Sweden, they blew the Stones away that night...and speaking of... I saw John Lee Hooker open for Van Morrison in Santa Cruz CA. in 1981 and Van watched his whole show standing on stage left...
I don't have the names of the sax player or the other guitar player (he's very low in the mix, musta had a loud amp...)anyone?
John Lee Hooker mentioned he'd broken his leg a few weeks earlier falling off stage in Florida, but I can't remember him wearing a cast.
Read about John Lee Hooker
here
Buy his music
here



Drums
Tom DeQuattro
Bass Thomas Enright
Piano
David Maxwell
Guitar ?
Saxophone ?